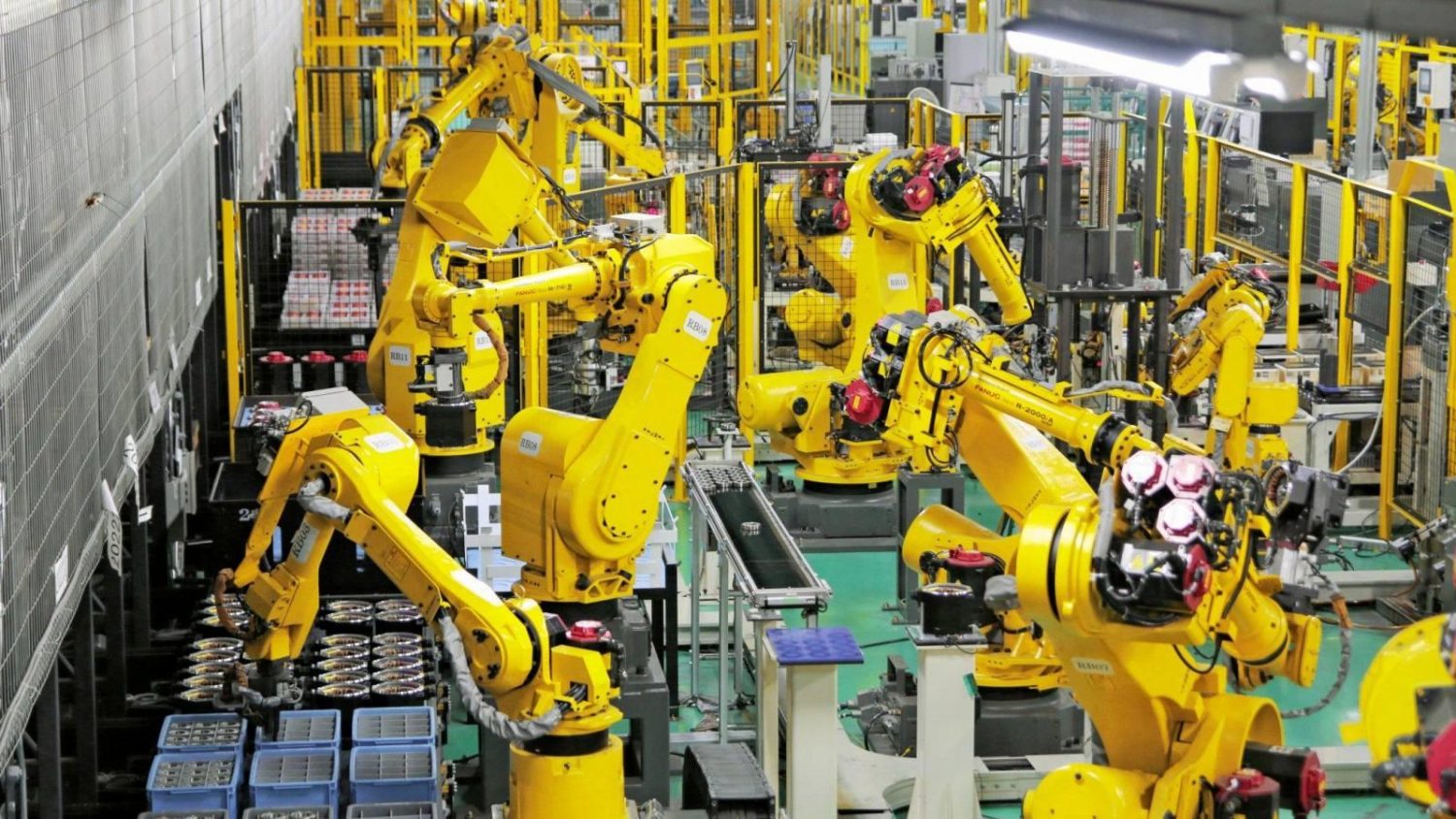 Montana Robotics Integration – Townsend, Montana
Industrial, Factory and Palletizing Robots

Archenergy – Montana Robotics Integration Services
Archenergy is a robotics integration company with 25+ years of experience, serving Townsend, MT. We are an authorized FANUC robotics integrator, automation & control systems integrator and have UL 508A certifications for industrial control panel building. Our core values are to provide innovative, automated, and reliable solutions for our clients. We specialize in robotics integration and automation services, offering custom designs and systems tailored to the needs of each customer. Our team of experts ensures that our clients receive the highest quality services with superior results.
25+ Years Experience
FANUC Authorized Integrator
UL 508A Certified Control Panel Builder
Innovative Automation Solutions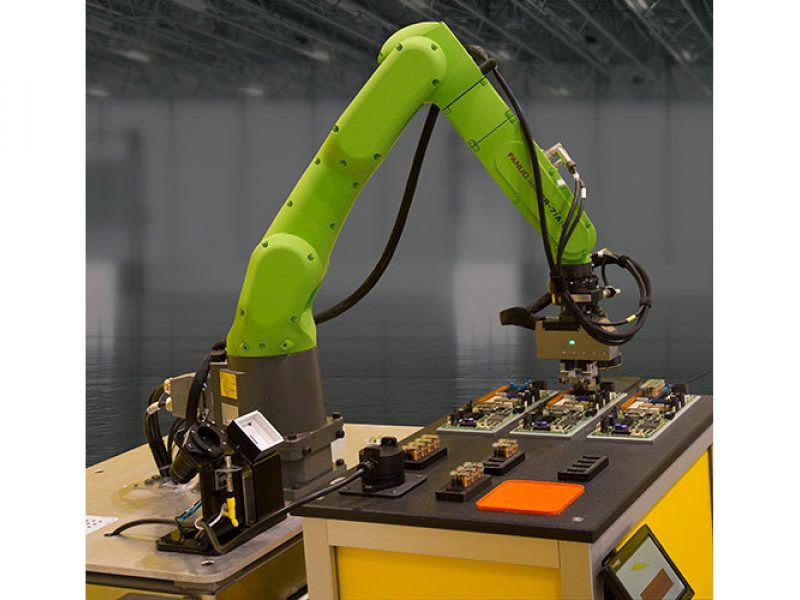 Let's automate your processes with Archenergy – reliable robotics integration.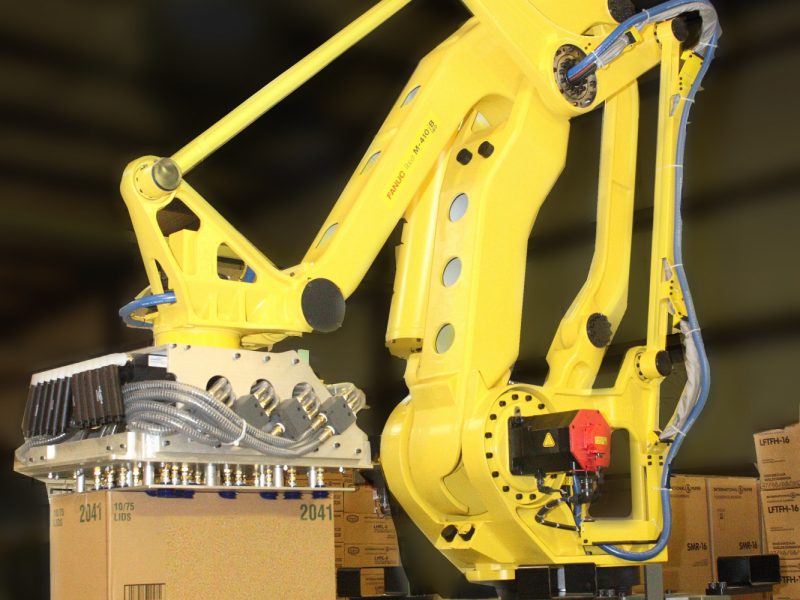 How can we help
At Archenergy, we're committed to providing our customers with innovative, automated, and reliable robotics integration services. We understand the complexities of integrating robotics into existing systems and processes, and we're dedicated to helping our customers improve their efficiency, productivity, and safety. Our team of experienced engineers and technicians are here to help you get the most out of your robotics solutions, so you can get your projects completed faster and more cost-effectively than ever before.
Why Us
We take pride in our commitment to quality. We're an FANUC Authorized Robotics Integrator, and UL 508A Certified Industrial Control Panel Builder. Our innovative automation solutions are reliable and backed by exceptional customer service. When you choose Archenergy for your robotics integration needs, you can rest assured that you'll be getting the best possible product with the highest level of safety and reliability.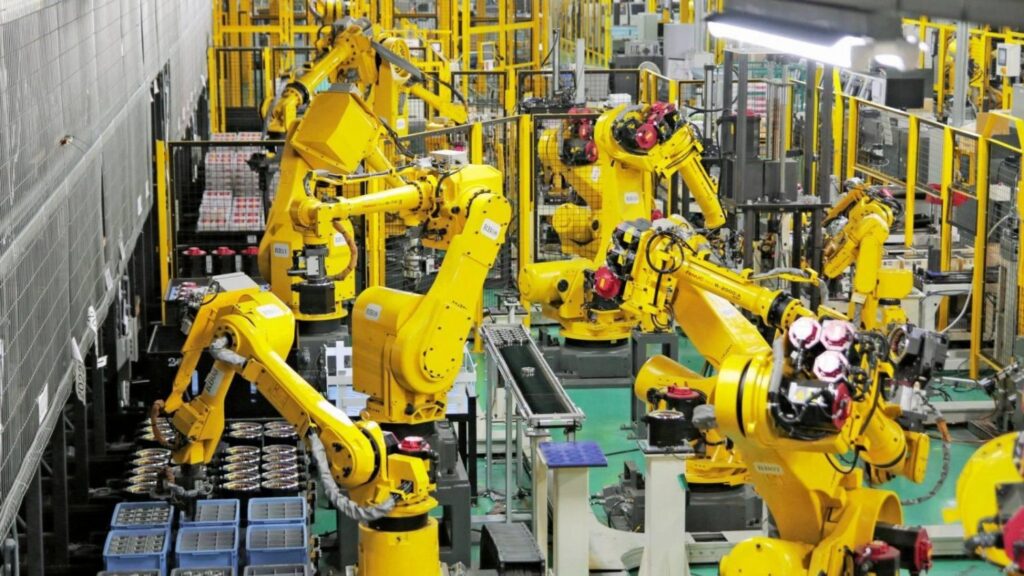 FAQs
Rely On Archenergy For Your Robotics Integration Needs in Townsend, MT!
We know finding a reliable robotics integration provider can be challenging. That's why here at Archenergy, we're proud to offer our clients:
25+ years of experience
Professional and courteous service
Unparalleled expertise with robotics, automation & control systems
If you're located in Townsend, MT and are looking for an experienced robotics integration partner that you can trust, then look no further than Archenergy! Our team is dedicated to helping you get the most out of your robotic system. We'll work with you every step of the way to ensure that your needs are met and that your expectations are exceeded. No matter what challenges come up, we guarantee that our commitment to reliability will never waver!
Automating the Process of Robotics Integration
We've all seen robots in movies and TV shows, but now they're being used to help people with their everyday tasks. From manufacturing to healthcare, robotics integration is becoming a crucial part of our lives. Automation solutions are here to make this process easier and more efficient by helping companies integrate robots into their existing infrastructure without any disruption.

One of the biggest benefits of automation solutions is that it eliminates manual labor while providing accuracy and precision. For example, many factories use automated systems that can accurately assemble products without any human input. This not only increases productivity but also reduces costs by eliminating the need for additional manpower. Furthermore, automation solutions can be tailored according to specific needs, allowing companies to customize their robots for different tasks or environments.

In addition, automation solutions come with a wide range of safety features which ensure that robots do not cause any harm or damage during operation. By using sensors and advanced algorithms, these systems can detect potential problems before they occur and take corrective action accordingly – thus ensuring a safe environment for both workers and machines alike. Moreover, most automation solutions offer remote monitoring capabilities which allow you to keep an eye on your robotic processes even when you're away from the workplace; this helps you stay up-to-date with your robotics integration projects at all times! Thus, automation solutions are an effective way of streamlining robotics integration while keeping everything safe and secure – thereby enabling us to reach new heights in the field of robotics!
What Benefits Can Robotics Integration Bring to Your Business?
We know that integrating robotics into your business can be a daunting task, but it is also one of the most important investments you can make. By incorporating robots into tasks traditionally done by humans, businesses can benefit from increased efficiency and accuracy, cost savings, and improved safety. With Archenergys' Safety Certified robotics integration services in Townsend, MT, you are sure to reap the rewards of an advanced automated system.

Robotics integration not only helps reduce labor costs but also improves production accuracy and speed. Automated processes run faster than manual ones and are less prone to error or interruption due to employee absences or breaks. This allows companies to increase their overall productivity without having to invest in additional staff or equipment. Additionally, robots work longer hours with no need for breaks or overtime pay. All of this adds up to significant cost savings for businesses.
At Archenergy we understand how important it is for businesses today to stay competitive with minimal downtime and maximum efficiency — that's why we offer our certified robotic integration services in Townsend, MT that will help streamline your operations while keeping workers safe from hazardous conditions on the job site. Our team has years of experience working with various types of automation systems so you can count on us for expert advice when selecting the right solution for your business needs. Let us help you take your operations to the next level!
Unlock the Potential of Robotics Integration with Archenergy!
At Archenergy, we're ready to help you unlock and unleash the power of robotics integration. Our certified technicians are on hand to provide unparalleled services that will revolutionize your business operations. We guarantee a seamless transition to a fully-automated system that won't just improve efficiency – it'll blow your mind how much time and money you save!

Our Certified team is dedicated to making sure your transition process is as smooth as possible. With our extensive knowledge in robotics automation, we promise to bring your company's production into the 21st century. From small businesses to large corporations, no job is too big or too small for us. Allow us to take care of all the hard work while you relax knowing that you're working with top professionals who have seen it all before. Get ready for an exciting new future with robotics integration from Archenergy in Townsend, MT!