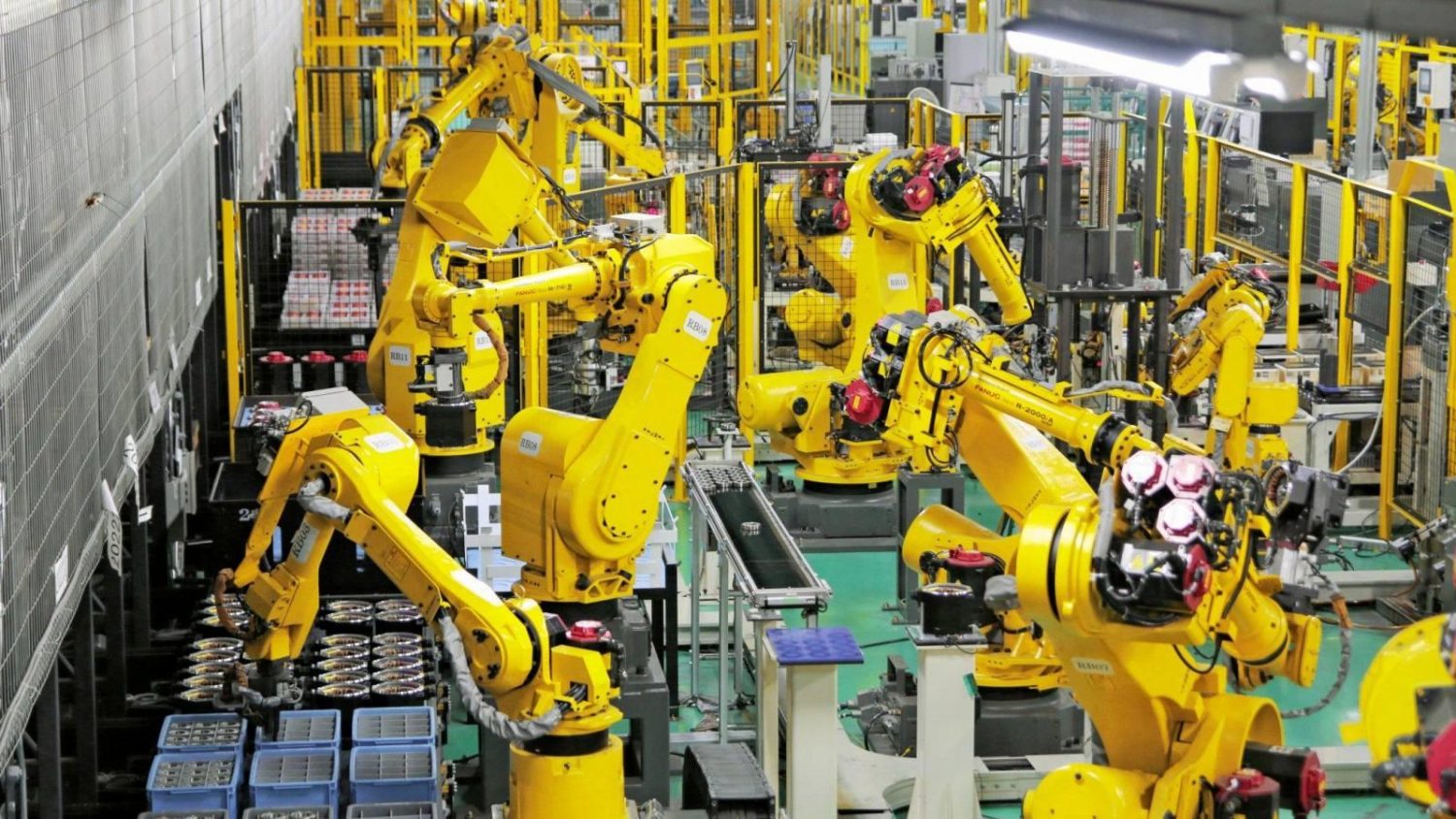 Montana Robotics Integration Solutions | Archenergy | Manhatten, MT
Innovative, Reliable, Efficient

Archenergy – Montana Robotics Integration Services
We're Archenergy, an innovative robotics integration business serving Manhatten, MT and surrounding areas. We specialize in reliable, automated solutions to help our customers get the most out of their robotics. Let us help you take your robotics to the next level!
Archenergy is a leading robotics integration provider, offering innovative and reliable solutions for over 25 years. We are an authorized FANUC integrator, and UL 508A for industrial control panel building. Our experienced team of engineers and technicians provide automated solutions to meet your exact needs, from concept to completion. Whether you need custom design, programming, installation, maintenance, or training, we have the expertise and resources to make it happen. Trust Archenergy to take your production to the next level with our cutting-edge robotics integration solutions.
Innovative Robotics Solutions
Reliable Automation Services
FANUC Certified Integrators
UL 508A Control Panel Builder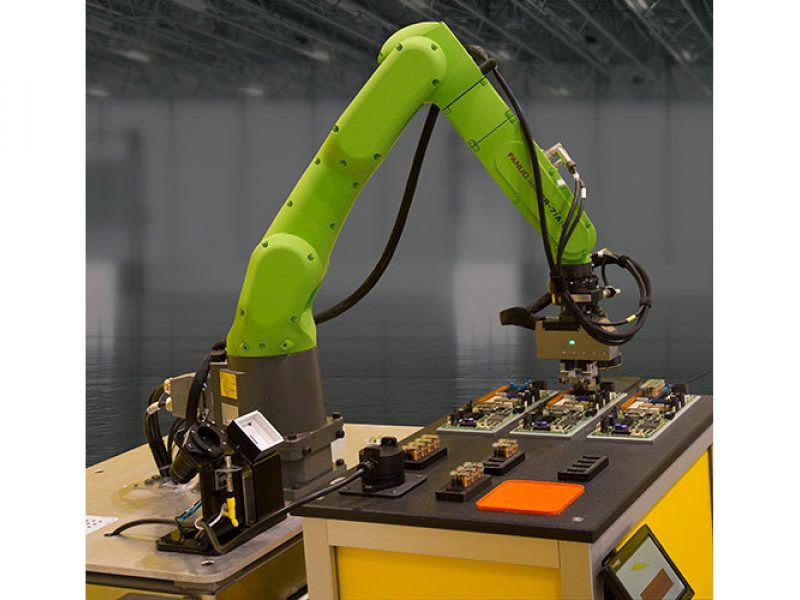 Let's automate your processes with Archenergy! We offer reliable, innovative robotics integration services with 25+ years of experience and certifications.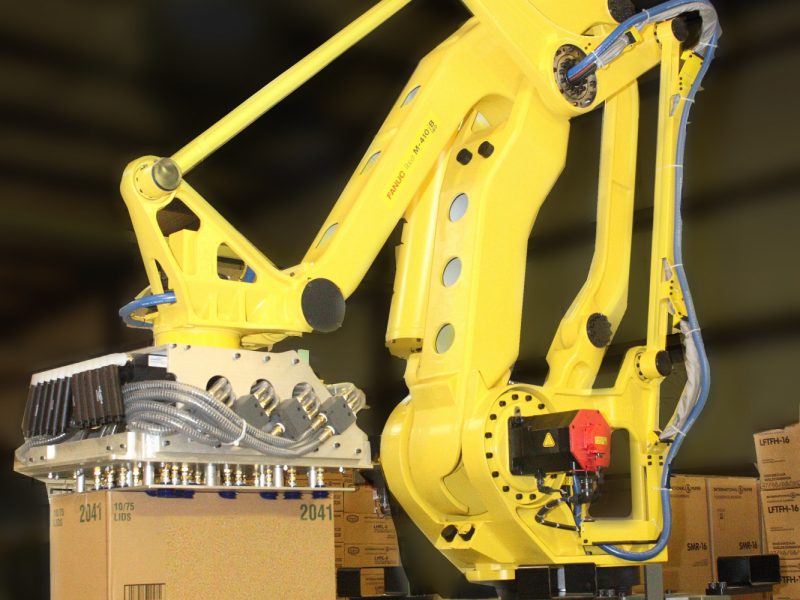 How can we help
At Archenergy, we help our customers with robotics integration by providing reliable, automated solutions. We make use of the latest technologies to ensure that our customers have access to the most innovative solutions. Our services are customized to meet the individual needs of our customers and provide them with a comprehensive package for automation in their operations. With us, businesses can rest assured that their robotics integration projects will be completed quickly and efficiently.
Why Us
If you're looking for reliable and automated robotics integration, we recommend Archenergy. They have 25+ years of experience and are FANUC Authorized Robotics Integrators, and UL 508A Certified Industrial Control Panel Builders. Their core values of innovation, reliability, and automation make them an ideal choice for customers that need a dependable solution for their robotics integration needs.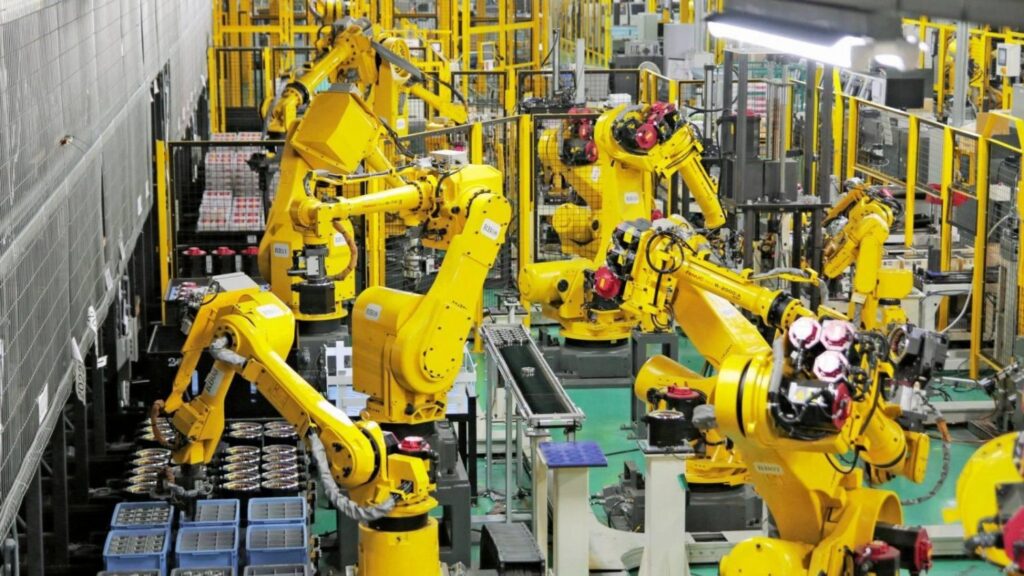 FAQs
Hire Archenergy for Automated Robotics Integration in Manhatten, MT!
If you're looking for the perfect robotic integration partner that can meet your high standards and deliver top of the line automation solutions. Archenergy has a proven track record of success with clients in Manhatten, MT. We've heard from many satisfied customers who have been pleased with our services and know we are the right choice for them. With our experience in robotics integration, we will be able to provide reliable automated systems that are tailored to your needs. Investing in Archenergy's services will save you time and money while allowing you to focus on other aspects of your business. Don't miss out on this opportunity – trust Archenergy Power Technologies as your go-to source for automated robotics integration!
We know that when it comes to robotics integration, automation support is key. But why should you opt for our services in particular? Well, we can provide the expertise and resources you need to seamlessly integrate your robots into existing systems. Our team of engineers have years of experience in the field and understand the complexities of robotics integration, so we can help you every step of the way.
What's more, our solutions are designed to save you time and money – both now and in the future. We won't just install a system; we'll also ensure that it works as expected over its lifetime. By working with us, your organization will benefit from optimized performance levels without having to go through costly maintenance or repairs down the road.
Perhaps most importantly, we understand how important safety is when dealing with robotics systems. That's why we place a huge emphasis on compliance and quality control – guaranteeing that all components are up-to-date with industry standards and regulations at all times. With us on board, you can rest assured knowing that your robotic systems are safe and secure for use by employees or customers alike.
How Can Robotics Integration Benefit Our Business?
We're always looking for ways to increase efficiency and reduce costs, so it's no wonder why robotics integration has become such an attractive option for businesses of all sizes. Integrating robotics into our workflow can help us automate mundane tasks, enabling us to focus on higher-value activities. It also helps us reduce labour costs by freeing up valuable resources that can be used elsewhere in the business. By investing in advanced robotic technology, we can streamline our processes and stay ahead of the competition.
Robotics integration is also beneficial when it comes to safety and security. Automated systems offer greater accuracy and reliability than manual operations, which means fewer mistakes or accidents occurring due to human error. This makes workplaces safer for employees while reducing the risk of costly incidents or downtime caused by faulty equipment. Additionally, robots can be programmed to work around hazardous materials or conditions without putting personnel at risk – a huge benefit for any company operating in a high-risk environment.
At Archenergy, we understand the importance of staying ahead of the curve in today's ever-evolving business climate. We know that integrating robotics into our operations can provide us with a competitive edge and help our business reach new heights of success.
Robotics integration is a powerful tool that offers numerous advantages. Firstly, it streamlines processes and increases efficiency by automating mundane tasks, freeing up time for more meaningful work. Secondly, it reduces overhead costs associated with labor and materials while improving accuracy and precision in production. Finally, robots are able to adapt quickly to changing conditions which makes them ideal for dynamic environments where they can be used to respond rapidly to customer demands or market changes.
The benefits of robotics integration are clear:
Increased productivity
Cost savings
Enhanced responsiveness