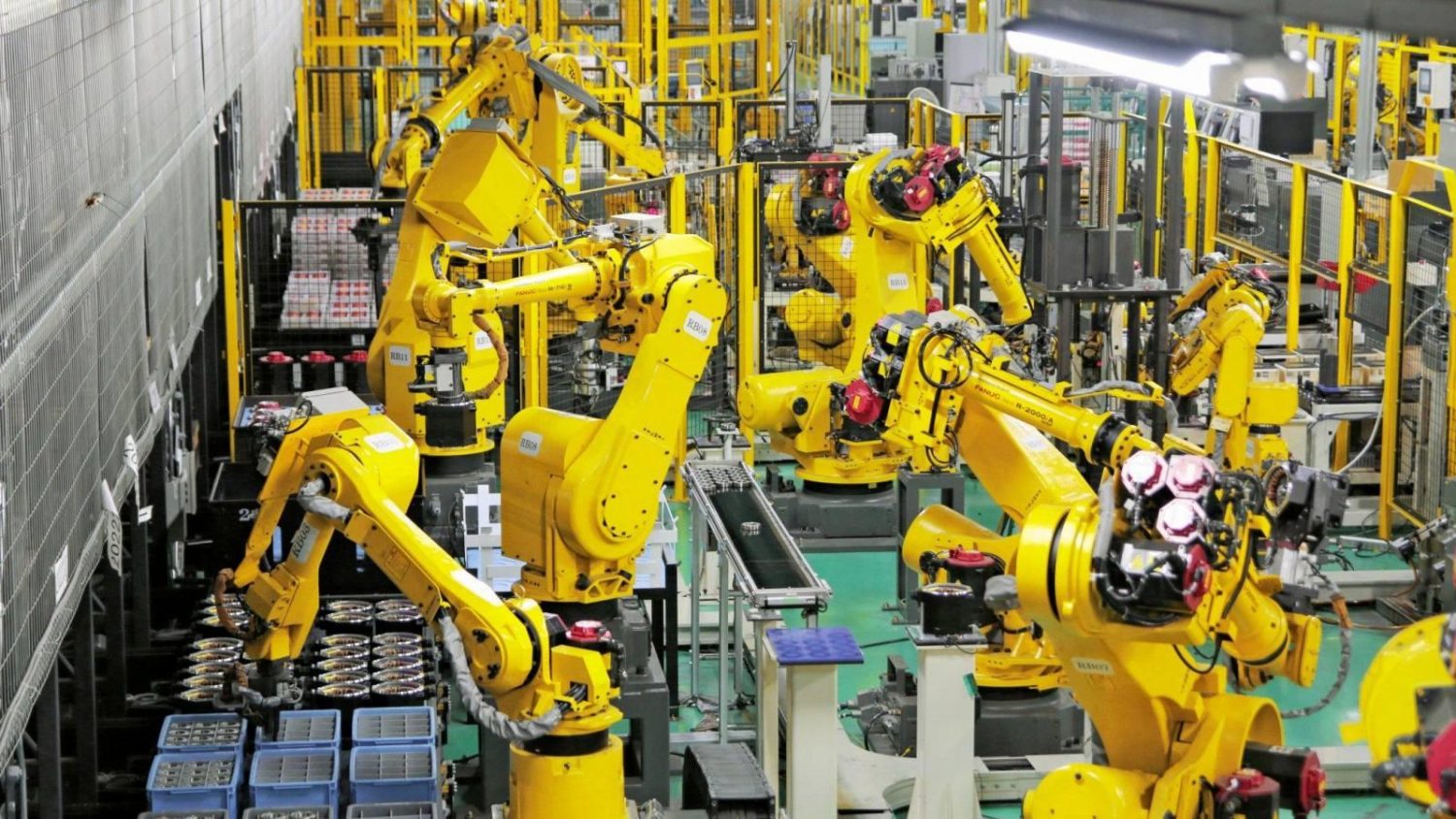 Robotics Integration Services in Livingston, MT | Archenergy
Innovative, Reliable, Efficient

Archenergy – Montana Robotics Integration Services
We are Archenergy, a robotics integration business serving Livingston, MT and surrounding areas. Our core values are Innovative, Automated, and Reliable. We offer robotics integration to help make your business operations smoother and more efficient. Let us help you take your business to the next level with our cutting-edge technology.
Archenergy offers reliable and innovative robotics integration services in Livingston, MT. We are a FANUC Authorized Robotics Integrator with over 25 years of experience. Our industrial control panel building is UL 508A Certified. Whatever your robotics needs, you can trust Archenergy to provide the highest quality robotics integration services. Our core values of innovation, automation, and reliability ensure that you will get the best service every time. Contact us today for more information about our robotics integration services.
Innovative Robotics Solutions
FANUC Trusted Integrator
UL 508A Certified Control Panels
25+ Years Expertise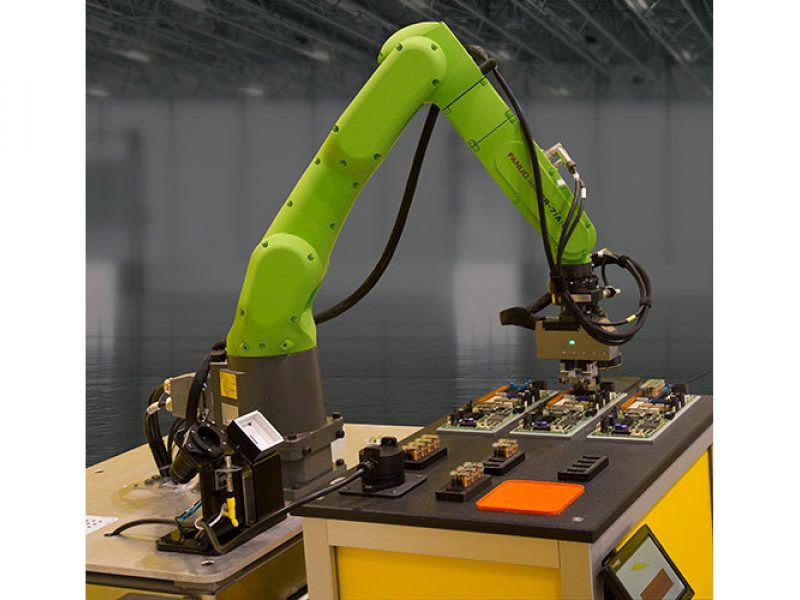 Let's automate together – Get reliable robotic solutions with Archenergy!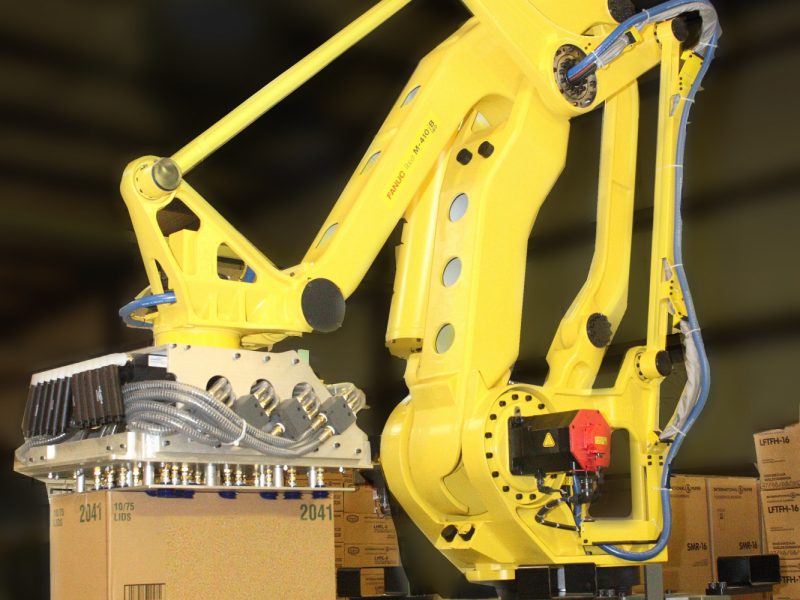 How can we help
At Archenergy, we help our customers with robotics integration by providing innovative, automated, and reliable solutions. Our team offers a wide range of services, including engineering design, programming, installation, and maintenance. We strive to make the process as easy and streamlined as possible, so you can be up and running quickly and smoothly. Our goal is to help you bring your automation projects to life, ensuring that they are implemented safely and with maximum efficiency. We're here to help you every step of the way, from concept to completion!
Why Us
We know what it takes to get the job done right, so you can trust that your project is in good hands. Plus, our UL 508A Certified Industrial Control Panel Builder ensures that all of your projects follow the highest industry standards. With our innovative, automated, and reliable solutions, you can count on us to deliver a top-notch robotics integration service every time.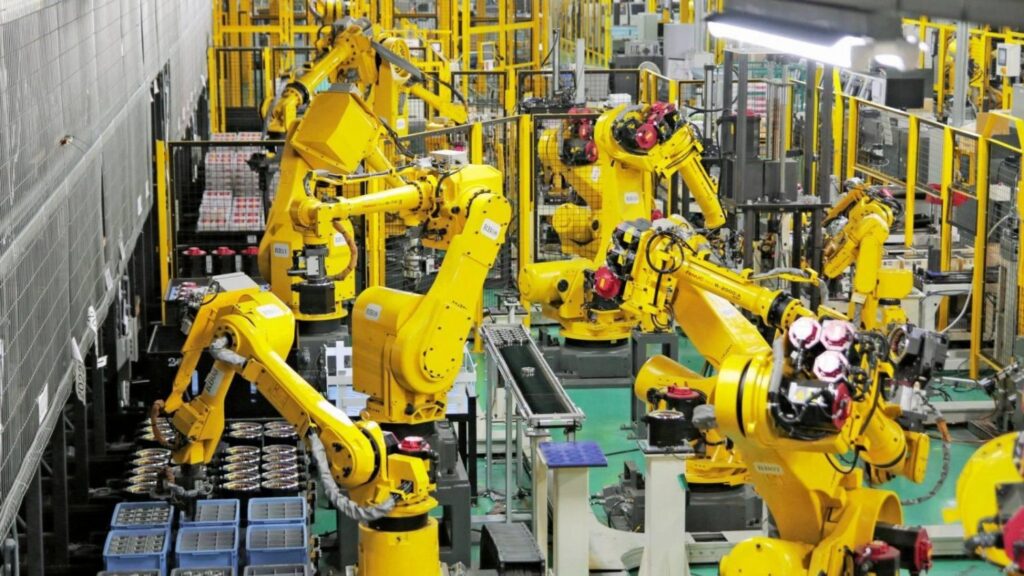 FAQs
Looking for a Reliable Robotics Integration Solution in Livingston, MT? Archenergy Has You Covered!
We understand the importance of reliable robotics integration solutions, especially when it comes to businesses in Livingston, MT. That's why we've partnered up with Archenergy Power Technologies – they provide the highest quality robotics integration services around! Here's why you should choose them:
They are extremely experienced and knowledgeable.
Quick and efficient installation services
On-site maintenance and repairs
Expert technical advice from highly experienced engineers If you need a trusted partner that can provide quality robotics integration services, then Archenergy is exactly who you need! With their commitment to reliability and customer satisfaction, you can be sure that your robotic integration project will be completed on time and on budget. So what are you waiting for? Get started today and experience the difference that Archenergy has to offer!
We've all seen robotics in action and know that they can handle a variety of tasks with precision and speed. But when it comes to increasing automation efficiency, many companies struggle to maximize the potential of their robotic systems. That's why integrating robotics into existing processes is essential for improving productivity and reducing costs. Here are three key ways that integrating robotics into your production line can increase automation efficiency:
Reduce Labor Requirements – By automating repetitive, labor-intensive tasks such as assembly and packaging, robots can help reduce the need for human labor while maintaining accuracy and consistency. This allows companies to cut down on staffing requirements while freeing up workers for higher value activities.
Improve Quality Control – Incorporating robots into processes enables companies to monitor their operations in real time, allowing them to detect mistakes early on before they become an issue. This allows for greater quality control throughout the entire process, resulting in fewer defects and improved customer satisfaction levels.
Enhance Flexibility – Robotic systems are easily adaptable and can be quickly reprogrammed for new tasks or products if required without having to invest in additional machinery or training staff members on new procedures. This makes it easier for companies to remain agile and responsive in rapidly changing markets while ensuring maximum efficiency at every stage of production.
Overall, integrating robotics into your existing production lines is an excellent way to increase automation efficiency without sacrificing quality or flexibility — making it a great option for any company looking to improve its operational performance!
Unlocking the Power of Robotics Integration
As businesses strive to stay competitive in a rapidly changing environment, robotics integration is becoming an increasingly attractive option. Automating processes can help to streamline operations and reduce costs. With Archenergy Power Technologies, you get 25+ years of experience that will ensure your business gets the most out of its investments in robotics integration.
We understand how important it is for businesses to make use of cutting-edge technology without sacrificing quality. That's why we provide comprehensive robotic integration solutions tailored to your specific needs. Our team has extensive knowledge and expertise when it comes to integrating robots into existing systems so that they run smoothly and efficiently. We also have access to the latest technologies so that you can maximize your investment in automation. Whether you're looking for industrial robots or collaborative robots, we have the skills and resources necessary to meet your needs.
At Archenergy, our commitment is to provide outstanding service with every project we take on. We guarantee reliable support and timely delivery of results that will exceed expectations every time!
Unlock the Power of Robotics Integration with Archenergy!
We all know that robotics integration can be a game-changer for any business, and we have the solution. At Archenergy, we provide our customers with top-notch UL 508A Certified Industrial Control Panel Building services to get them on their way. With us by your side, you'll be able to unlock the true potential of robotic integration and reap the rewards it brings.
We understand that some businesses may feel intimidated by robots – but don't worry! Our team is here to make sure you experience a smooth transition into robotics integration without any hiccups along the way. We'll make sure your system is up and running quickly so you can focus on growing your business without worrying about any technical issues. Plus, our staff will always be available if you need advice or support when using robotics integration technologies. So why wait? Let's start unlocking the power of robotics together today!