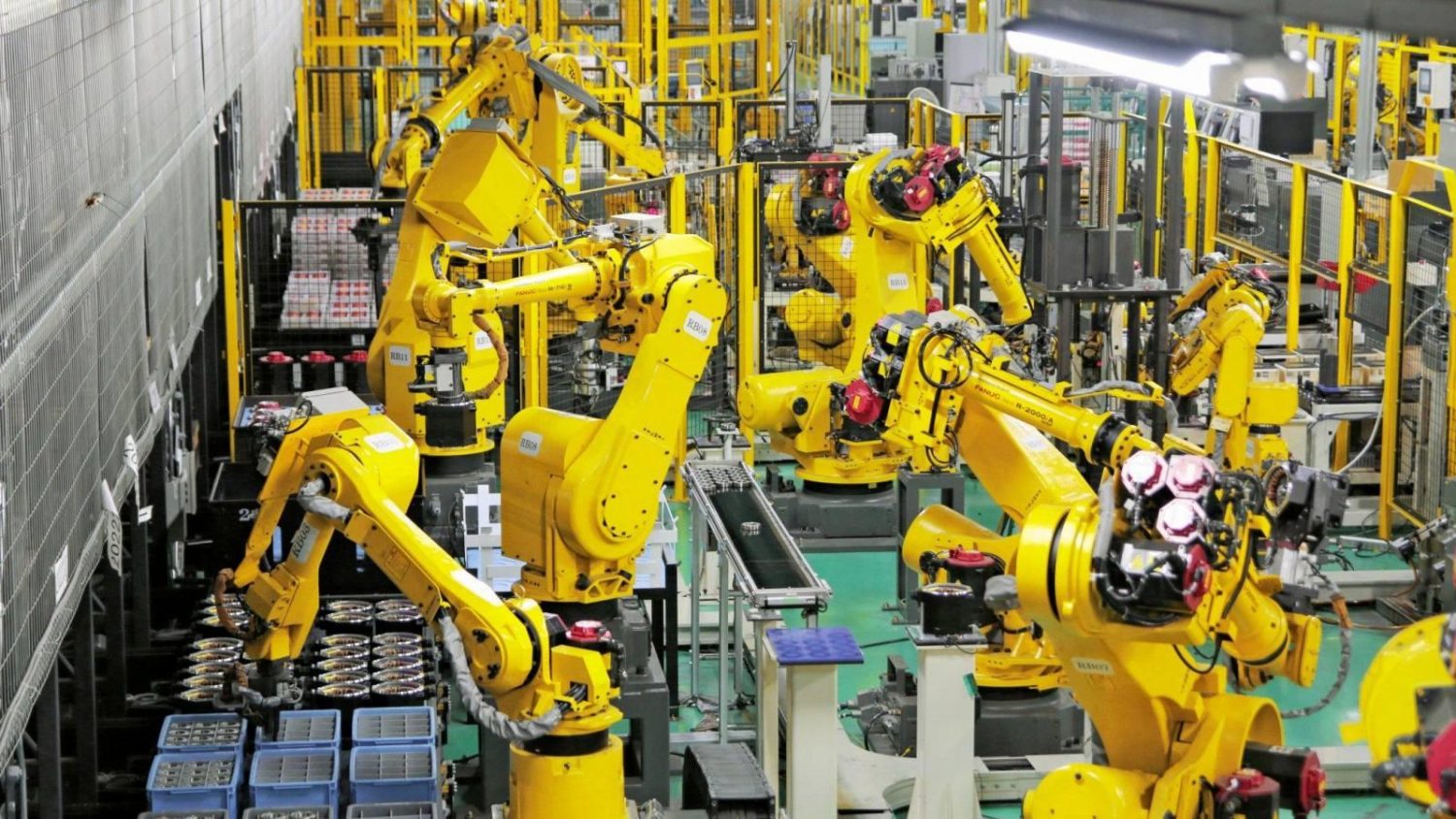 Robotics Integration Services in Helena, MT | Archenergy
Innovative, Reliable, Automated

Archenergy – Montana Robotics Integration Services
We at Archenergy provide robotics integration services to Helena, MT and surrounding areas. Our core values of innovation, reliability, and automation enable us to deliver the best solutions to meet your needs. With our team of experts, you can trust us to provide the most efficient and effective solutions for your robotics integration needs.
Archenergy is an experienced robotics integration provider serving Helena, MT. Our team has more than 25 years of experience providing industrial automation solutions and integrating robotics for a wide range of customers. As a FANUC Authorized Robotics Integrator, we are able to provide solutions that meet the highest standards of safety and reliability. We are also UL 508A Certified Industrial Control Panel Builders. With our innovative, reliable, and automated solutions, Archenergy can provide your business with the robotics integration it needs to stay ahead of the competition. Contact us today to find out how we can help you get the most out of your automation projects.
Innovative Robotics Solutions
Reliable Automation Services
25+ Years Experience
UL 508A Certified Control Panel Builders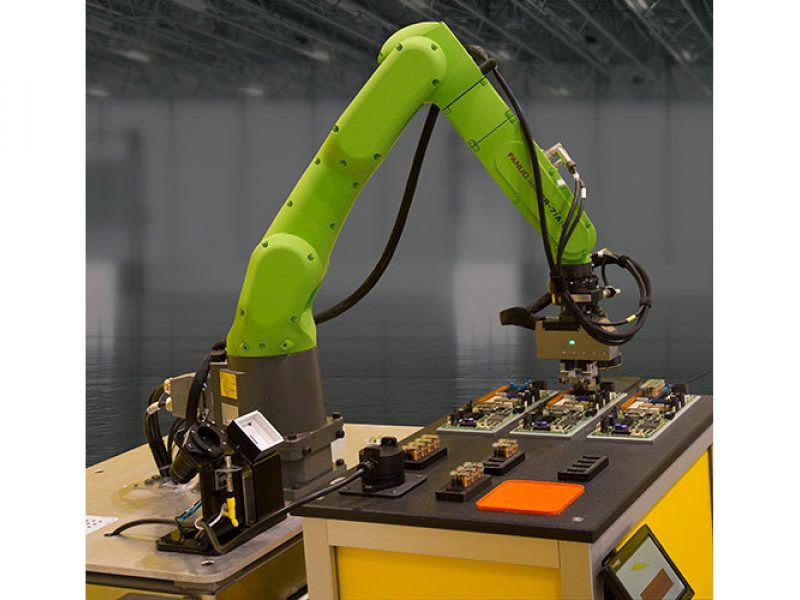 Let's automate with Archenergy – the reliable, innovative robotics integration experts!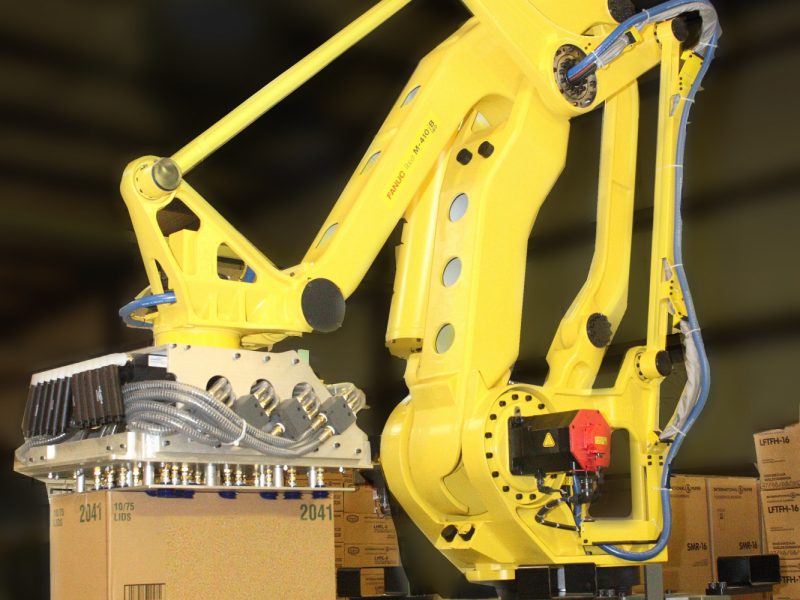 How can we help
We can help our customers with robotics integration by providing reliable, automated solutions that are tailored to their needs. Our innovative approach to robotics and automation ensures that our customers get the most out of their investment. We offer a wide range of services, from design and installation to maintenance and repair, so no matter what your robotics integration needs are, we have you covered. We're committed to helping our customers achieve their goals through cutting-edge, automated solutions.
Why Us
We've been providing robotics integration services for years, so you know you can trust us! We're FANUC authorized, plus our UL 508A certified industrial control panel builder ensures that everything is up to code. Our core values of innovation, reliability and automation are what set us apart from other companies in the industry – we deliver custom solutions tailored to your needs, with an emphasis on superior quality. Let Archenergy help bring your robotics projects to life today!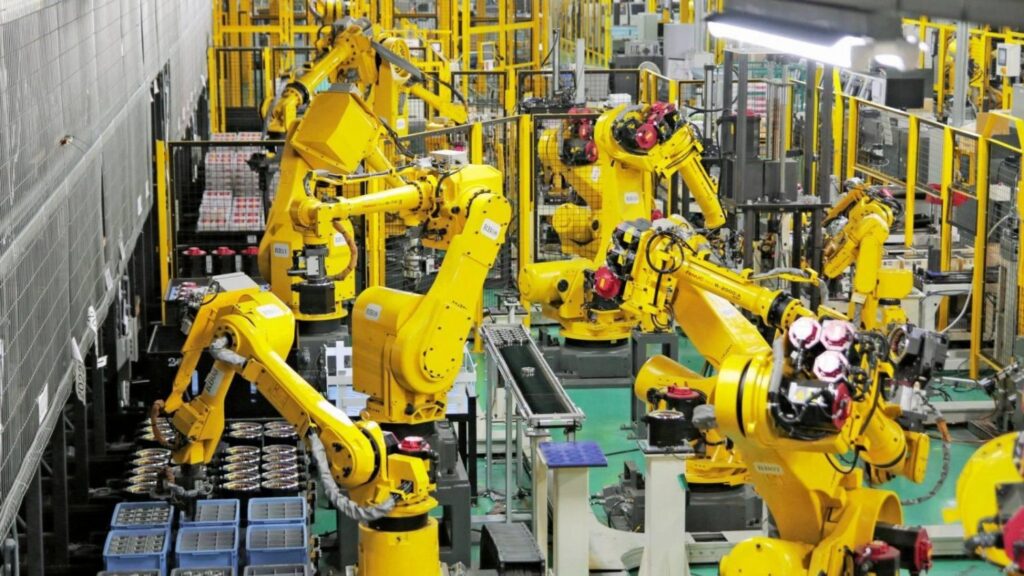 FAQs
Experience Innovative Robotics Integration with Archenergy in Helena, MT
Are you looking to take your robotics integration to the next level? Look no further than Archenergy! We're a UL 508A Certified Industrial Control Panel Builder serving Helena, MT that specializes in innovative robotics integration. With many years of experience and our unwavering commitment to quality, we offer customized solutions tailored to suit your needs. Trust us for all your robotics integration needs, from design and engineering through installation and training. Let us show you why so many companies have chosen Archenergy for their projects!
We've all heard the buzz surrounding robotics integration, and there's no denying that automation has been an integral part of this process. But how can we ensure that our automation processes are efficient and effective? That's where automation support comes in.
At its core, automation support is about making sure that the technology powering your robotics integration works as expected, so you don't have to worry about any unexpected hiccups along the way. This involves providing regular maintenance checks on hardware components as well as software updates to make sure everything runs smoothly. It also includes troubleshooting and problem resolution when something goes wrong – from responding quickly to customer inquiries to resolving system issues quickly and efficiently.
Having a reliable automation support team is essential for achieving successful robotics integration; studies show that companies with comprehensive automation support strategies are twice as likely to reach their desired outcomes compared to those without such a strategy. Knowing that your setup is being monitored by experienced professionals gives you peace of mind while ensuring you'll be able to reap the full benefits of robotics integration – faster production times, higher efficiency levels, reduction in labor costs, etc.
How Can Robotics Integration Impact Our Business?
We know that robotics integration can be a great way to improve efficiency, reduce costs and boost productivity in our business. But it's not always easy to get started with this kind of technology. That's why Archenergy is here to help. We provide robotics integration services in Helena, MT that you can trust. We have the expertise and experience needed to make sure your project goes off without a hitch. Our team works closely with you every step of the way to ensure successful implementation of robotics into your operations, so you can reap all the benefits that come along with it – increased accuracy, improved safety and better workflow optimization. Plus, we'll help train your staff on how best to use the system for optimal results. So when you're ready to take advantage of what robotics integration has to offer, turn to Archenergy for reliable support that will make all the difference!
How Can Robotics Integration Help Us Reach Our Goals Faster?
As a society, we are always looking for ways to make our lives more efficient and productive. We want to accomplish more with less effort and resources. Robotics integration offers us the perfect opportunity to do just that. With its ability to automate repetitive tasks, robotics integration can help us free up valuable time and energy so we can focus on bigger goals.
Take Archenergy for example – they have been providing robotics integration services for years now. They understand the importance of having sophisticated robotic systems working accurately and efficiently in order to optimize production processes. With their expertise, they can design custom solutions tailored specifically to your business needs, helping you reduce costs while increasing efficiencies across all operations. It's no wonder why so many businesses turn to Archenergy when it comes to robotics integration!.