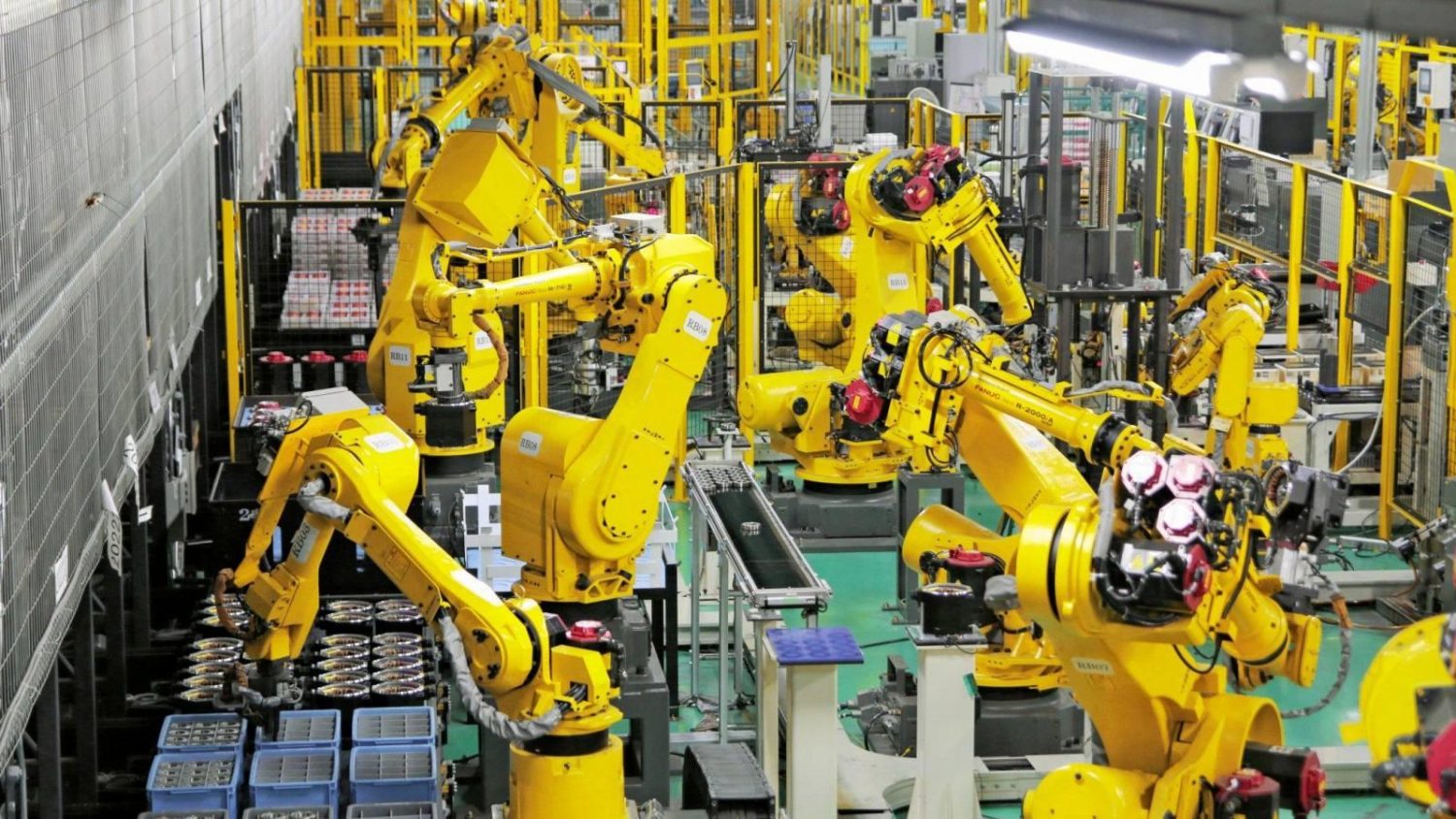 Robotics Integration in Dillon, MT | Archenergy
Innovative, Automated, Reliable

Archenergy – Montana Robotics Integration Services
At Archenergy, we provide robotics integration services that are innovative, automated, and reliable. We are committed to delivering top-quality robotic solutions to customers in Dillon, MT, and beyond. Our team is dedicated to helping you find the best solution for your needs and delivering it quickly and efficiently. Let us help you take your robotics integration to the next level!
Archenergy is a robotics integration business with over 25 years of experience. We are an FANUC Authorized Robotics Integrator and UL 508A Certified Industrial Control Panel Builders. Our core values of innovation, automation, and reliability drive our commitment to providing high-quality, cost-effective solutions to our customers. Our robotic integration services include system design, programming, installation, commissioning, and maintenance. Utilizing cutting edge technology, we are dedicated to finding the perfect solution for your automation needs.
25+ Years Experience
FANUC Authorized
UL 508A Certified Control Panel Builders
Innovative Robotics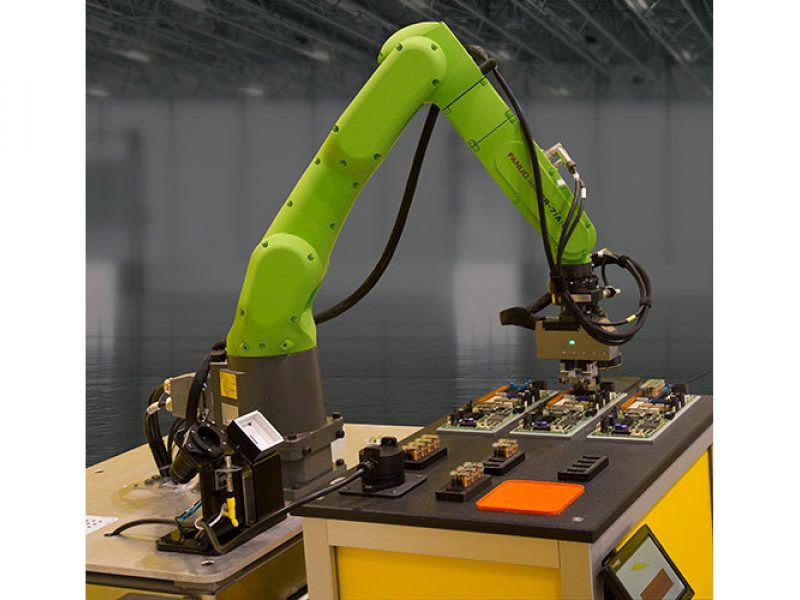 Let's power up your business with Archenergy! Automate, innovate, and make it reliable with our robotics integration services today!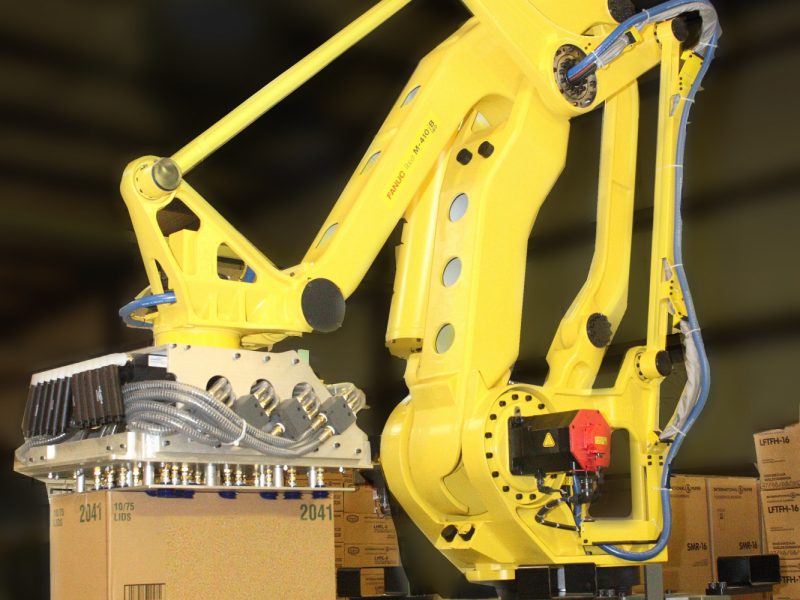 How can we help
We're here to help you get the most out of your robotics integration. With our innovative, automated, and reliable solutions, we can help you maximize the capabilities of your robots. From design and production to implementation and maintenance, we have the expertise and experience to ensure that your robots are running at peak performance. We understand that integrating robotics into your operations can be a daunting task, but with our help, you can trust that your system is running smoothly and efficiently.
Why Us
We're the perfect choice for all your robotics integration needs! With over 25 years of experience, we have the experience and expertise to provide you with top-notch service. Our FANUC Authorized Robotics Integrator status means that our products are trusted by leading brands, our UL 508A Certified Industrial Control Panel Builder certifications demonstrate our commitment to safety and quality. We're committed to providing innovative, automated and reliable solutions for all of your robotics needs. Choose Archenergy today for a superior robotic integration experience!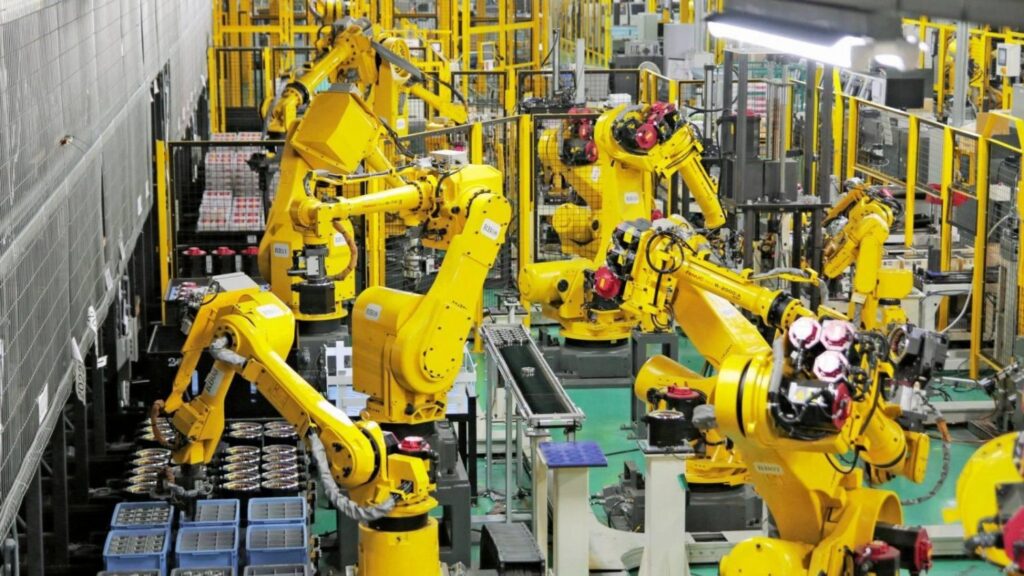 FAQs
Hire Archenergy in Dillon, MT for Automated Robotics Integration
Are you looking to simplify your operations with automated robotics? We've got the perfect solution for you! Archenergy is a FANUC Authorized Robotics Integrator serving in Dillon, MT and surrounding areas. With their expertise and commitment to excellence, they are dedicated to helping you take advantage of the latest automation technologies.
Here's what Archenergy can do for you:
Provide customized solutions tailored to your needs
Deliver on time and budget results that exceed expectations
Offer 24/7 customer service and support
Utilize years of experience and knowledge in robotic engineering
Ensure quality control throughout the entire process
Let Archenergy help you achieve your goals with automated robotics integration. With their commitment to excellence, you're sure to get the best results possible!
We're here to help with automation support for robotics integration. Installing and maintaining robotic automation systems can be complex and intimidating, but we understand the challenges that come with it. We provide step-by-step guidance to ensure your system is up and running quickly and efficiently.
Robotics integration has become increasingly popular in recent years due to advances in technology that make it easier than ever before. In fact, the global industrial robot market size is estimated to reach $26 billion by 2026, a growth of 8% from 2019 to 2026 according to a report by Global Market Insights Inc. This shows that robotics integration is becoming more commonplace in a variety of industries as organizations focus on automation solutions for their operations.
Our team of experts are well-versed in all aspects of robotic automation, from design and installation through maintenance and troubleshooting. We take pride in providing superior quality service while keeping costs low so you can get the most out of your investment without breaking the bank. Our comprehensive approach ensures that you'll have everything you need for successful robotics integration at your fingertips!
Unlocking the Benefits of Robotics Integration
At Archenergy, we understand that robotics have become an integral part of many industries today. Automating processes and tasks with robots can help businesses become more efficient and cost-effective. We're here to help you unlock those benefits by providing robotics integration and UL 508A Certified Industrial Control Panel Building Services to Dillon, MT and beyond.
We know how important it is for businesses to stay competitive in their industry, which is why we provide expertly crafted control panels that are designed to integrate seamlessly into existing robotics systems. Our experienced team of technicians will work directly with you to ensure your system meets all safety regulations and performs optimally. With our panel building services, you can trust us to deliver a reliable solution that meets your needs and exceeds your expectations.
How Can Robotics Integration Help Improve Your Business?
We all know that businesses need to stay on the cutting edge of technology in order to remain competitive. That's why robotics integration is such an important part of any modern business. Robotics can provide improved efficiency, increased accuracy and enhanced safety for your operations. And the best part is that it doesn't have to cost you an arm and a leg. In fact, using robotics can often result in significant savings over time!
Robotics integration has been proven to increase productivity by up to 40%. This means that businesses can get more done with fewer resources, which leads to higher profits and improved customer satisfaction. Furthermore, robotic systems are designed with built-in safety features, meaning accidents or errors are less likely when compared with traditional manual operations. This can help reduce costs associated with potential incidents or downtime due to faulty equipment or human error.
Overall, integrating robotics into your business operations can be a great way to save money while also optimizing performance and improving safety standards for everyone involved. With Archenergys' UL 508A Certified Industrial Control Panel Building services available in Dillon, MT, you'll have everything you need to make sure your business stays ahead of the competition!