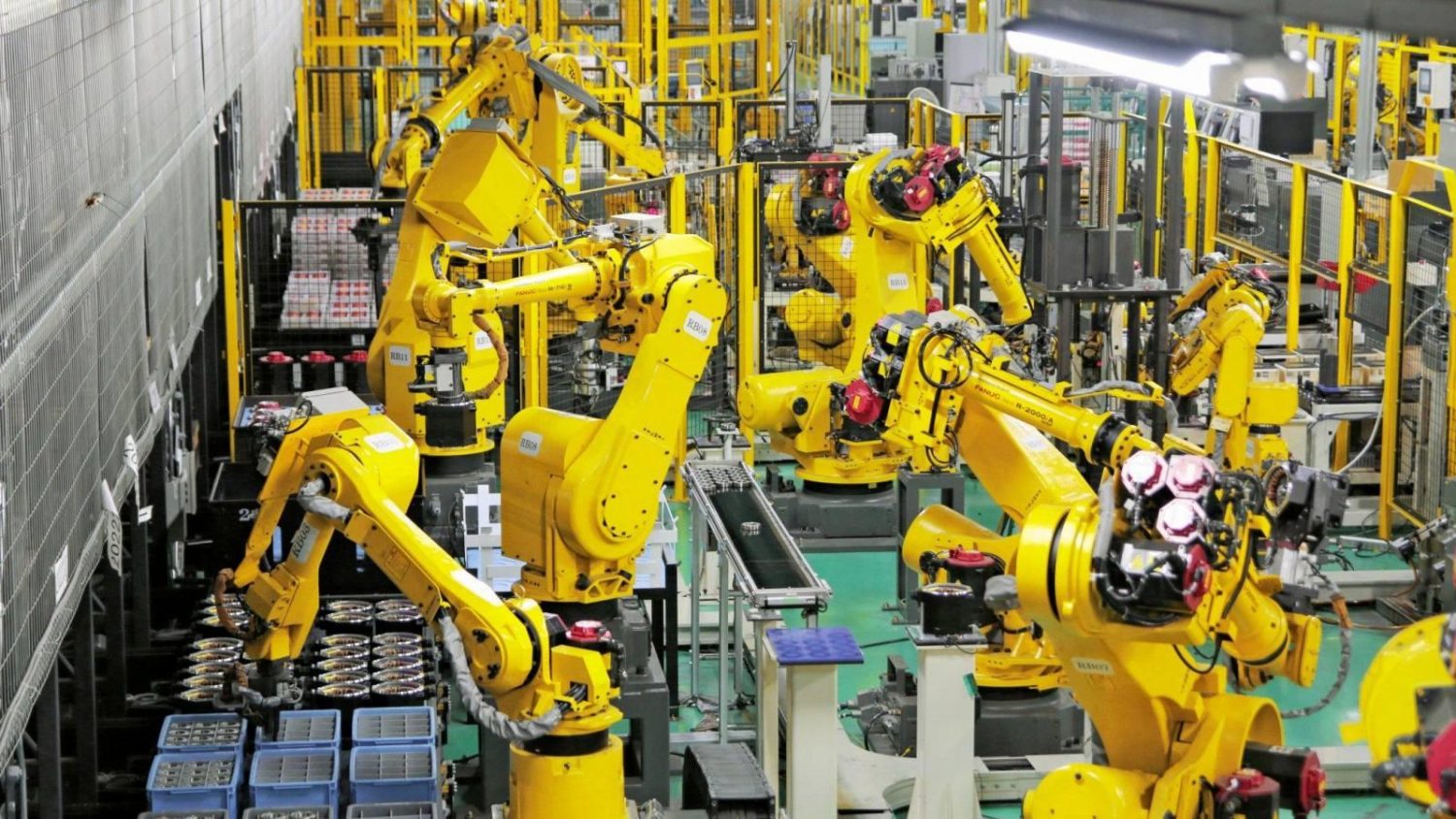 Robotics Integration Services in Bozeman, MT | Archenergy Power Technologies
Innovative, Automated, Reliable

Archenergy – Montana Robotics Integration Services
We're Archenergy, a robotics integration business serving Bozeman, MT and surrounding areas. We specialize in innovative, automated, and reliable robotics solutions. We offer a wide range of services to help you get the most out of your automation efforts. Let us help you stay ahead of the curve and maximize your efficiency.
Archenergy is a Montana based robotics integration provider with years of experience in the industry. As a FANUC authorized integrator and UL 508A certified industrial control panel builder, Archenergy offers reliable and innovative robotics integration solutions for businesses of all sizes and applications. Archenergy ensures that their products meet the highest standards of safety and reliability. The company's core values of innovation, automation, and reliability make it the perfect choice for businesses looking to integrate robotics into their operations. From system design to installation and maintenance, Archenergy offers comprehensive robotics integration services for businesses in the Bozeman, MT area.
25+ Years Experience
FANUC Certified
UL 508A Certified Control Panel Builder
Innovative Automation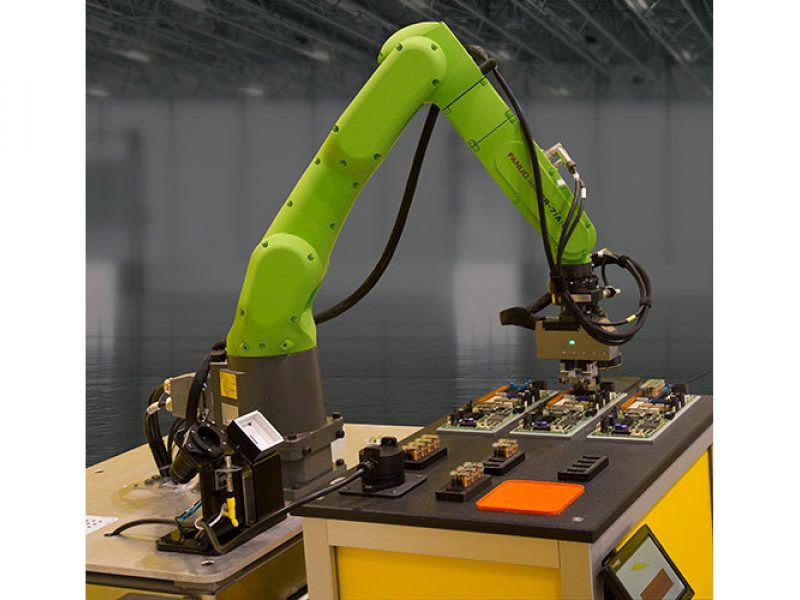 Let's automate with confidence – trust Archenergy for reliable robotics integration!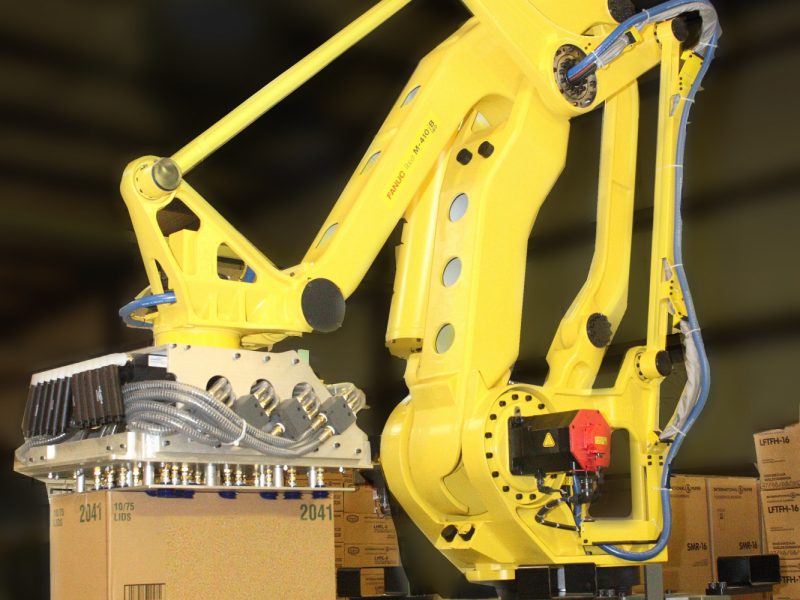 How can we help
We're here to help our customers with robotics integration. We specialize in automation and reliable solutions, so you can count on us to make your projects run more smoothly. With our innovative technologies, we can integrate robots into any existing system. We'll work with you every step of the way to ensure that your system is tailored to your specific needs and requirements. Our team of experts has years of experience in robotics integration, so you can rest assured that you'll be getting the best possible service. Let us help you take your business to the next level with robotics integration today!
Why Us
We're offering our customers the best in robotics integration. With 25+ years of experience, we've got the expertise needed to get the job done right. Plus, we're FANUC authorized, so you know your project will run smoothly and safely. We also offer UL 508A certified industrial control panel building for extra reliability. Our core values are innovative, automated, and reliable – so you can trust us to provide top-notch service every time!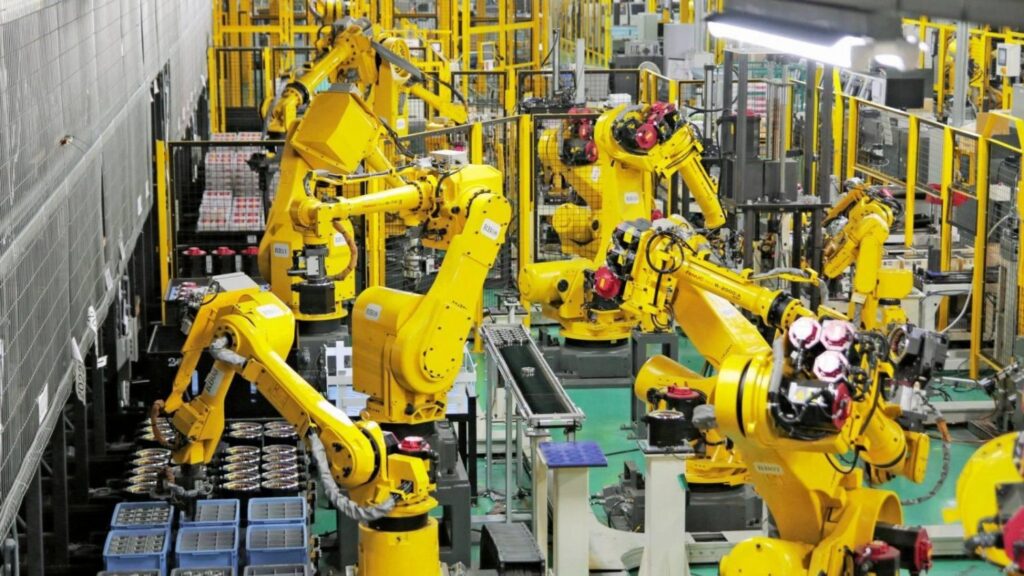 FAQs
Hire Archenergy in Bozeman, MT for Automated Robotics Integration
Are you looking to integrate robotics into your business operations quickly and efficiently? Then Archenergy is the perfect choice. With over 25 years of experience in the industry, you can trust that we have what it takes to make sure your robotic integration goes off without a hitch.
Imagine having access to an automated workforce that handles tedious tasks with ease and precision. We make this dream a reality, providing our customers with innovative robotics solutions that streamline their processes and maximize their profits. Our team of experts understand how important speed and accuracy are when it comes to integrating robots into existing systems, so they work diligently to ensure your project is completed on time and within budget. Whether you're running a small business or a large corporation, we guarantee our services will help you achieve success.
We're all looking for ways to increase efficiency in our lives and businesses. Integrating robotics into the automation process can help to achieve this goal, providing a wide range of benefits including:
Improved production speeds that enable faster delivery of products or services.
Increased accuracy and precision that result in fewer mistakes and improved safety standards.
Reduced human labor costs as robots do much of the work that was previously done by hand, saving time and money.
Robots can be programmed to complete specific tasks quickly and precisely, allowing them to take on more complex functions than humans alone would be able to perform. By incorporating robotics into an automated system, you'll be able to save time and resources while still ensuring high-quality results every time. You'll also have access to advanced analytics data that will provide insight into how your business is performing across different areas such as production speed, cost savings, customer satisfaction, etc., enabling you to fine-tune processes even further for greater efficiency gains down the line.
Moreover, you'll get the added value of increased scalability with robotic integration since robots can easily scale up or down based on demand without any significant cost implications – something manual labor may not always be able to provide due its associated overhead costs such as training and wages for additional staff members which don't exist with robotic workers! Additionally, maintenance costs are reduced as well since robots require minimal upkeep compared to manual labor which needs regular breaks/vacations/sick leaves etc.. So if you're looking for a way to boost your automation efficiency through robotics integration then here are some key advantages it offers:
Faster Production Speeds
Greater Accuracy & Precision
Reduced Human Labor Costs
Scalability & Adaptability
Low Maintenance Costs
Why is Robotics Integration Important to Us?
We're constantly looking for ways to push the boundaries of technology and automation. Robotics integration enables us to do just that – it's an essential tool for achieving our goals and staying competitive in today's ever-evolving digital world.
From increased productivity, improved safety, and better customer service, robotics integration offers numerous advantages that make it an invaluable asset. It helps us maximize our efficiency, reduce costs, and foster greater collaboration between team members. Plus, with its advanced capabilities for data collection and analysis, robotics integration can help us uncover critical insights that would otherwise be missed.
Here are three key benefits of robotics integration:
Improved Productivity & Efficiency
Enhanced Safety & Security
Greater Insight into Business Performance
How Can Robotics Integration Help Us Achieve Our Goals?
We all want to make our lives easier and more efficient, but sometimes it can be hard to find the right solutions. That's why we turn to robotics integration for help. By incorporating robotics into our operations, we can take advantage of a range of benefits that will help us reach our objectives faster and with greater accuracy.
Robotics integration can improve efficiency by automating repetitive tasks and allowing us to focus on higher-value activities. It also increases safety by reducing human errors caused by fatigue or distractions. And it reduces costs associated with labour, as robots require less supervision than humans do. Plus, robots are capable of working in extreme conditions that would otherwise be too dangerous for people or not cost-effective for businesses.
In short, robotics integration is an invaluable tool for any business looking to increase efficiency and reduce costs while maintaining high levels of safety and quality standards.