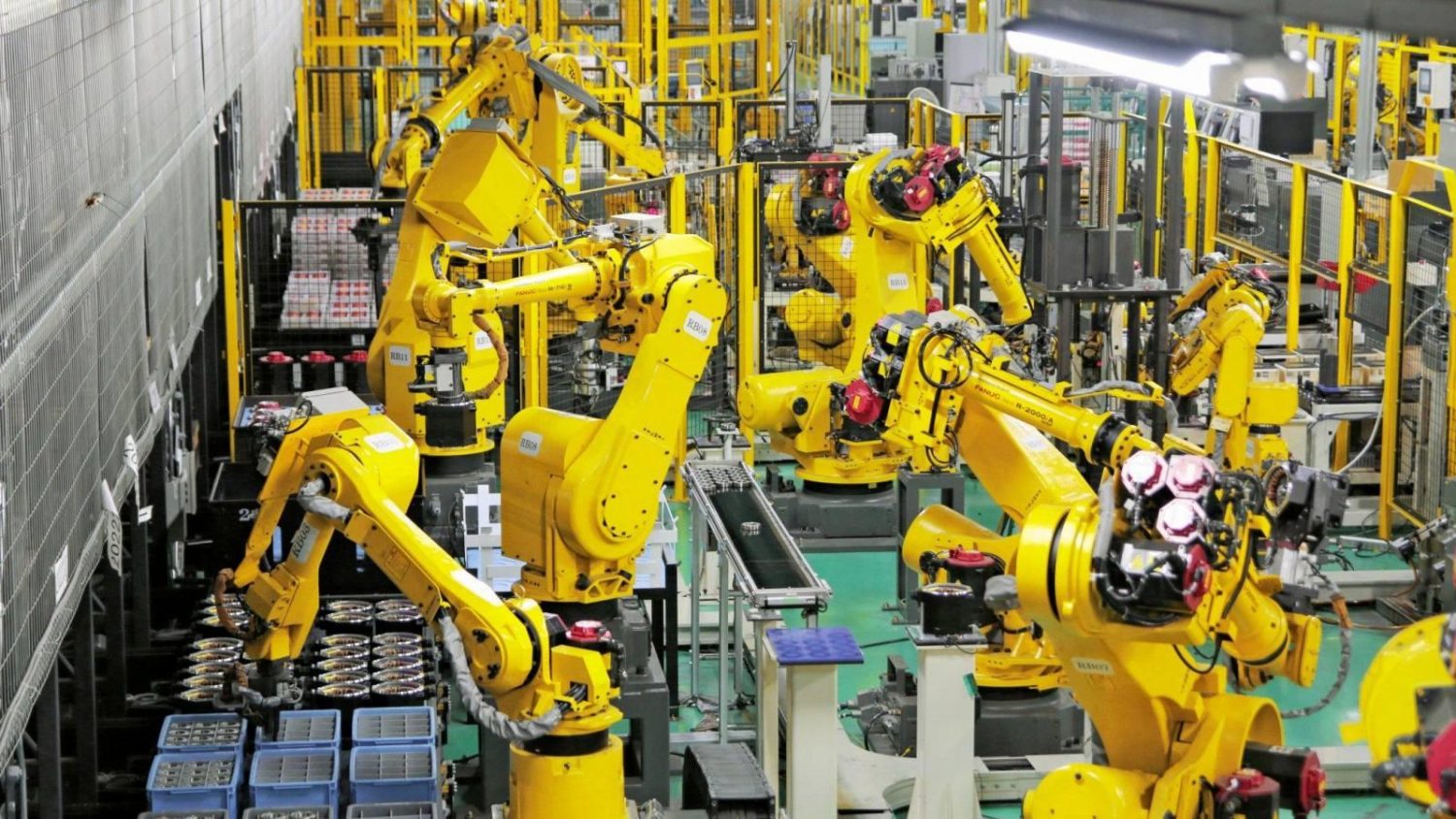 Montana Robotics Integration Solutions | Archenergy | Anaconda, MT
Innovative, Reliable, Efficient

Archenergy – Montana Robotics Integration Services
We're Archenergy, the reliable and efficient robotics integration specialists serving Anaconda, MT. Our core values of innovation, reliability, and efficiency drive us to provide the best service possible to our clients. Let us help you integrate robotics into your system today!
Archenergy is a leading robotics integration company serving Anaconda, MT and surrounding areas. With over 25 years of experience, we are an authorized FANUC integrator and our team is UL 508A certified for industrial control panel building. Our mission is to provide innovative, reliable, and efficient robotics integration solutions that meet the needs of our clients. We specialize in integrating robotic systems for a variety of industries, including manufacturing, agriculture, automotive, and more. Our experienced technicians are dedicated to providing the highest level of service and support for all of our customers, ensuring that their projects are completed on time and within budget. Whether you need a single robotic arm or an entire plant automation system, Archenergy has the expertise and resources to get the job done.
25+ Years Experience
FANUC Certified
UL 508A Certified Control Panel Builder
Innovative Robotics Solutions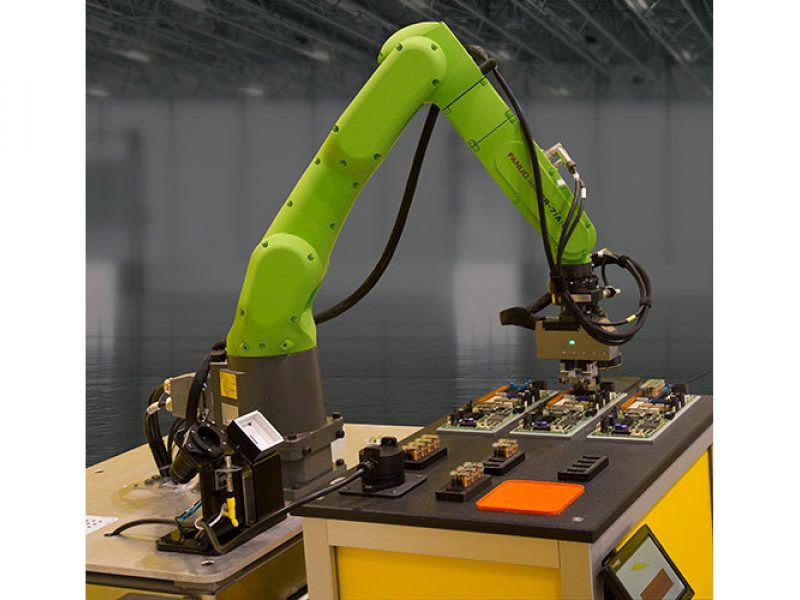 Experience the Future of Robotics with Archenergy – Let's Innovate, Reliably and Efficiently!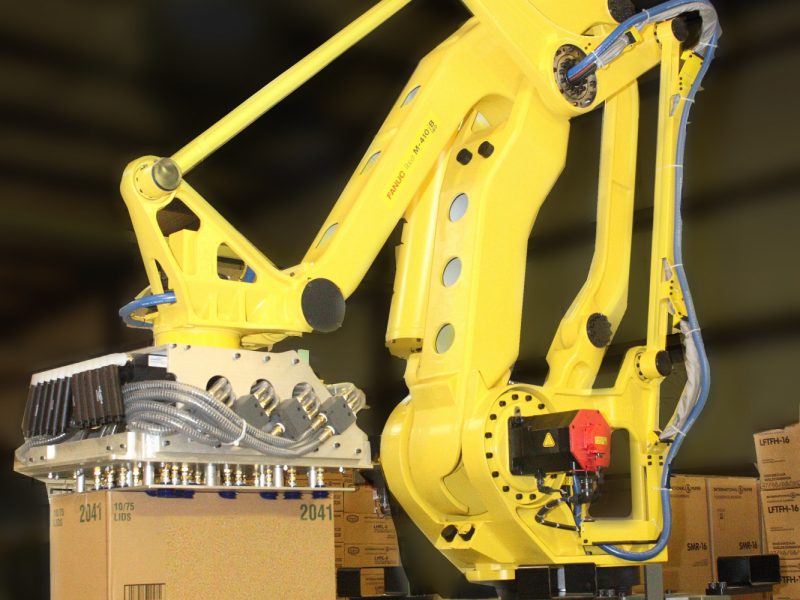 How can we help
At Archenergy, we can help our customers with robotics integration. Our core values of innovation, reliability and efficiency mean that we can provide solutions that are tailored to each customer's individual needs. We use the latest technology to integrate robotics into existing systems, allowing for greater automation and more cost-effective production. Our experienced team is always on hand to answer any questions and provide guidance throughout the process. We strive to make robotics integration easier and more accessible for everyone.
Why Us
We have over 25 years of experience, so you can trust that we know what we're doing. We are FANUC authorized, plus our UL 508A certified industrial control panels are of the highest quality. Our core values of being innovative, reliable, and efficient ensure that our customers get top-notch service at a great price. So if you need robotics integration done right, choose Archenergy!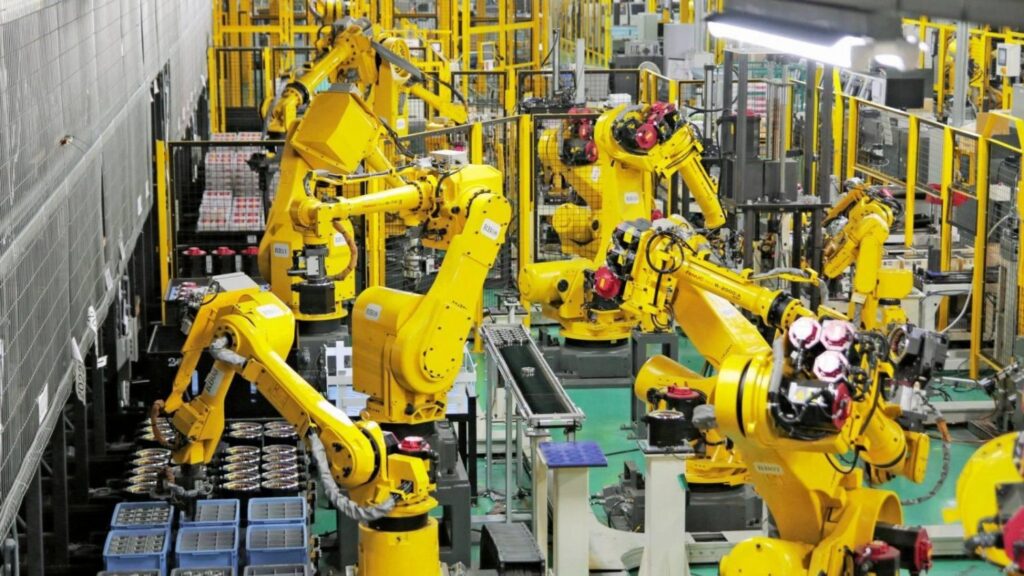 FAQs
Hire Archenergy for Innovative Robotics Integration in Anaconda, MT!
If you're looking for a robotics integration provider that can deliver on the promise of innovative solutions, Archenergy is it! We brings over 25 years of expertise to the project. Plus:
Our technicians are highly trained and certified.
We offer around-the-clock customer service.
We guarantee quality workmanship.
We provide competitive pricing.
When it comes to robotics integration in Anaconda, MT, Archenergy is your go-to source. With their exemplary track record and commitment to excellence, you can rest assured knowing your project will be handled with care from start to finish!
Enhancing Efficiency with Robotics Integration
We're always looking for ways to make our workflows more efficient, and robotics integration is an increasingly viable option. Automation can help streamline processes, reduce costs, and alleviate tedious tasks. If you're looking for a more effective way of working, robotics integration may be the way to go.
Integrating robotics into your existing systems allows you to capitalize on its speed and accuracy. By using robots instead of manual labor, you can increase productivity while minimizing errors. You can also expect faster turnaround times since robots don't need breaks or sleep. Moreover, they are able to handle jobs that require high precision levels such as welding and painting tasks.
Robotics integration also offers economic benefits in the long run since it reduces overhead costs significantly. With automated systems in place, there are fewer expenses associated with training new employees or replacing broken equipment parts due to wear and tear from human use. In addition, automation features allow businesses to remain competitive in the market by providing consistent quality products at lower prices than their competitors who rely on manual labor alone.
Overall, integrating robotics into your operations provides numerous advantages such as:
Increased productivity
Minimized errors
Faster turnaround times
Reduced overhead costs
Consistent quality output
Unlocking the Potential of Robotics Integration
At Archenergy, we understand the value that robotics integration can bring to your business. By harnessing robotic capabilities, you can improve productivity, reduce costs and maximize efficiency. We are safety certified and have experience with robotics integration in Anaconda, MT. Here's why it's important for your business:
It helps you keep up with ever-changing technologies – Robotics integration ensures that you always have access to the latest developments in technology, allowing you to stay ahead of the competition.
It enables faster production and higher quality products – Automated processes mean fewer mistakes and faster turnaround times on production tasks, meaning better products for less money.
It provides better customer service – Robotic processes allow businesses to quickly respond to customer requests without needing manual intervention from staff members.
It increases safety for workers – By eliminating tedious or dangerous tasks that were previously performed manually by staff members, robotic integration reduces the risk of injury or illness in the workplace while increasing overall job satisfaction levels among employees.
How Can Robotics Integration Help Us Reach Our Goals?
We've all got goals – whether it's to increase production, reduce costs, or just make our processes more efficient. But how can robotics integration help us reach these goals? By utilizing the latest robotic technologies and integrating them into our existing workflows, we can realize a variety of benefits:
Automation of repetitive tasks
Improved accuracy and quality control
Increased safety standards for workers
Reduced labor costs and higher throughputs
Improved customer satisfaction with faster turnaround times
Robotics integration allows us to streamline processes, improve efficiency, and maximize profits. With Archenergys' UL 508A Certified Industrial Control Panel Builder services in Anaconda, MT, you're able to receive turn-key solutions that are tailored specifically to fit your needs. Whether you're looking for automation or improved safety measures – this is the perfect place for you! Let us help you achieve your goals today by taking advantage of the latest robotic technology available.